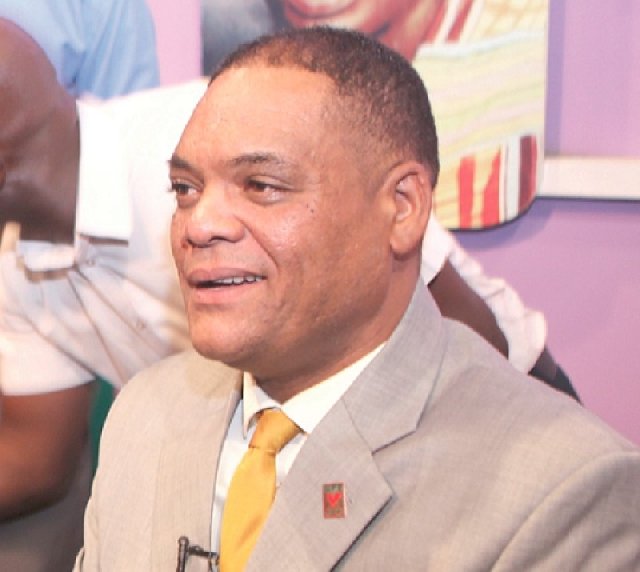 The flagbearer of the Convention People's Party (CPP) Ivor Greenstreet says he is hoping to win votes from Ghanaians who are tired of the two dominant parties in the country – NPP and NDC – in the upcoming presidential and parliamentary polls.
He said "The thing is that many of the promises made by this government haven't been fulfilled and they're not ready to return to the NDC so Ghanaians want an alternative. No one can understatement the size of the task and quantum of resources we'll need to implement our agenda.
"There are a vast number of people who are tired of NPP and NDC and these are the factors we'll be looking at to capture the votes," he told host Francis Abban.
EDIGO MARKET
https://play.google.com/store/apps/details?id=com.ni.EdigoMarket
Mr Greentstreet beat two other candidates to retain the flagbearer position in the Saturday polls. In 2016 he polled 25,552 votes representing 0.24% in the general elections which saw then NPP candidate Nana Akufo-Addo emerging as President.
The party also elected former Communications Director of the PURC Nana Yaa Akyimpim Jantuah as its General Secretary.
DETAILS BELOW
Results from CPP National Delegates Congress -Eastern Region.
Presidential
Below is the list of all the elected national executives
Flagbearer
Ivor Kobina Greenstreet- 1364
Bright Akwetey- 597
Divine Ayivor- 171
NATIONAL EXECUTIVES
National Chairman
Hajia Hamdatu -682
Nana Bright Oduro -362
Kwaku Ankrah Quansah-164
Nana Akosua Frimpomaa Kumakuma – 915
National Vice Chairman
Onsy Kwame Nkrumah -1,013
Emmanuel Ogbojor – 720
John Benjamin Davids-377
General Secretary
Nana Yaa Akyimpim Jantuah -1389
James Kabila Kwabena Bomfeh – 752
National Woman Organiser
Aisha Sulley Futa -1286
Rose Austin Tenadu -854
National Organiser
Rashid Alao -665
Moses Yirimbo Ambing -1485
National Youth Organiser
Osei Kofi Aquah -1394
Solomon Duncan -731
Treasurer
Emmanuel Opare Oduro -1488
Edwina Okuadjo Ayorkor – 628
Send your stories for publication to [email protected] and via WhatsApp on +233 242677304